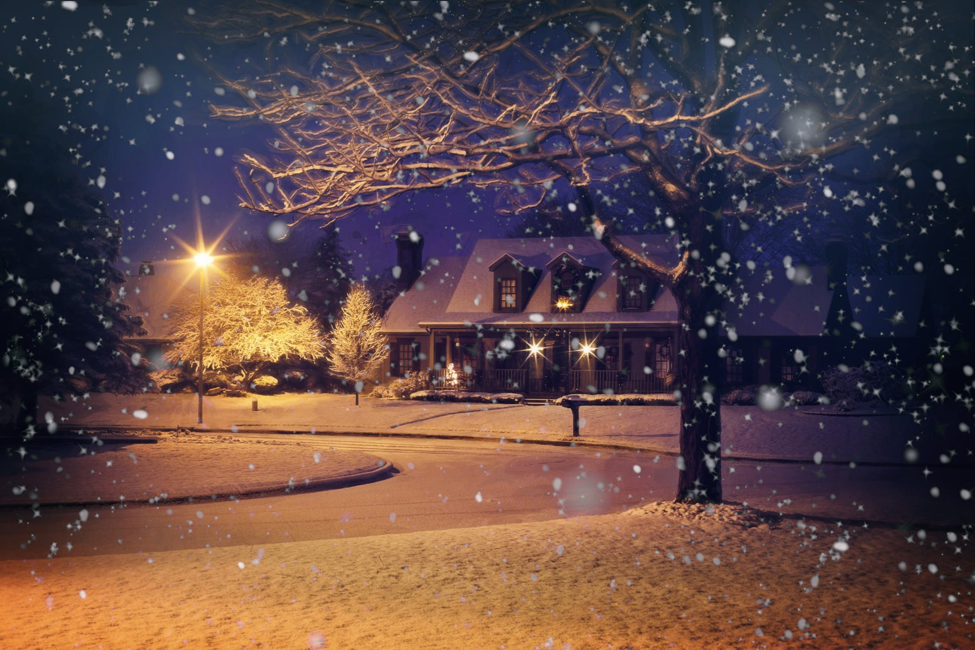 Photo Credit: Pexels
You may be surprised to learn that winter could be the best time to sell your home. But there are quite a few ways to make a winter listing work for you. So if you are ready to sell your home, here are some reasons to put it on the market now, rather than waiting for the warmer months.
Less Competition
When everyone around you is listing their homes in spring and summer, you may be tempted to follow their lead. But stop and think about that for a moment: if the market is flooded with homes, you may have a tougher time making yours stand out. Less competition is just one of the reasons it makes sense to list your home in the cooler fall and winter months. Your home is also likely to be viewed by more serious buyers, and marketing your home during these months can actually attract more buyers to your property. January tends to be a busy time for most agents, so don't think listing your home in the winter months will mean it gets less attention and interest. No matter what time of year you choose to list your home, make sure you get an experienced listing agent to help you with your sale. Listing agents help by taking care of tricky
staging and marketing your property so that the most potential buyers see it. That extra boost can be very helpful when you want to sell your home fast.
Creating Curb Appeal Can Be Easier
Selling your home in the spring and summer means competing with lush lawns and tons of color in everyone's yard. In the winter, however, you may not need to focus as much attention on helping your yard appear more vibrant. It's true, you still need to create curb appeal, but doing so often means focusing more on lighting than on flowers and your lawn. Make sure any snowy walkways are shoveled and that your yard is clean. If you do want to add some color, you can use potted plants around your front door. Stick with evergreen plants to make maintenance easy while your home is on the market. Certain species of juniper and fir thrive in containers and add a touch of green to the outside of your home. You can also consider hiring a landscaper to keep your home looking its best for listing photos and viewings. This eliminates the need for you to take care of maintenance tasks on your own and makes keeping your yard in top shape easy. Research pros online before hiring so that you know you are investing in services you can trust. For instance, you can check out some of the best lawn care companies at Consumers Advocate.
Staging Doesn't Have to Be Difficult
Sellers tend to worry that staging their home in winter will leave them with less options. But there are actually some very simple ways to add style and appeal to your home when buyers are viewing it during the winter. Just like the outside, keeping your home's interior clean and clutter free is key, so make sure any out-of-place items or furniture are stowed safely out of sight. But don't let those random items take up room in storage spaces either. Your entire home needs to be organized if you want to entice buyers to make an offer, and that includes garages, cabinets, and closets. Basically, if buyers have access to an area of your home, you need to make sure it stays clean and tidy.
Bringing more light into your home can also help create an inviting, warm atmosphere when buyers are viewing it. When the weather outside is a bit dreary, you can add light to your rooms with a few simple tricks. Mirrors are a favorite secret weapon for making dark rooms feel brighter, and they can make small rooms look bigger as well. Finally, don't forget a few winter open house tips to make buyers feel welcome and to make them want to make an offer on your home.
Don't avoid putting your home on the market in the winter. Use these tips to help sell your home now, so you can be settled in a new one by the time the warmer weather comes.
Contributed blog by, Suzie Wilson