Sometimes do-it-yourself projects are not only more cost-effective, but they allow you to create something unique and beautiful that shows your personality and style. Whether you're remodeling the front of your home yourself or with the help of a professional, here are 9 ways that paint can make all the difference, according to House Logic.
1. Transform Your Front door Into Artwork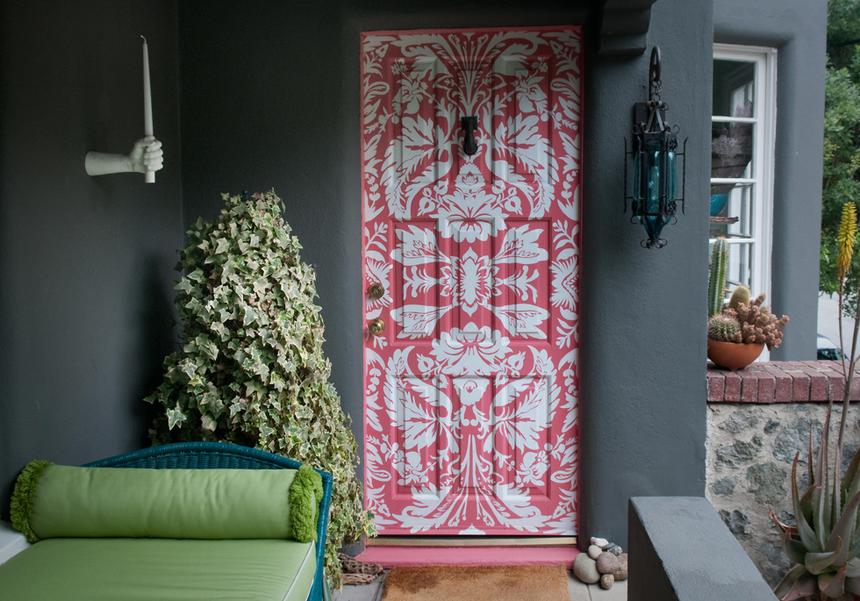 Image: Allison Cosmos
"Here's a front door painted by L.A. artist Allison Cosmos, giving the focal point of this entryway a delightful touch of whimsy. While not everyone has the careful hand (and creative mind) of an artist, you can buy stencils from various online outlets, including the Frank Lloyd Wright Trust, for a similar effect."
And Frank isn't the only design genius to appreciate the stencil look. "I could see Martha Stewart doing something like this," says Julie O'Brien, director of trade services for Urban Country Designs in Bethesda, Md. "The door will definitely stand out from the street."
2. Give Your Porch Swing a Pop of Color
First of all, porch swings are an adorable way to add curb appeal to your front porch. But why not take it a step further and paint it a color that stands out? This could actually make your overall curb appeal look more fresh, clean and creative.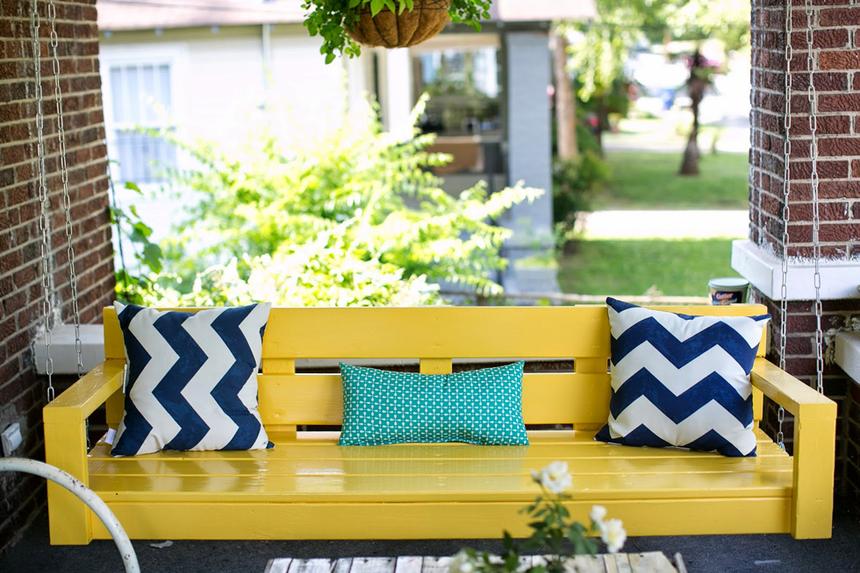 Image: Rebecca Stanley
"This yellow swing is a charmer," says Annie Elliott, the boss of Bossy Color in Washington, D.C. The key, she says, is preparation. Take the time to sand the piece well and apply the appropriate primer. Elliott recommends Farrow & Ball's outdoor paints and primer saying, "They last forever when applied correctly."
3. Create the Illusion of Carpet on Your Steps
How cool is this idea? You can use tape to accomplish this look. It takes minimal effort but looks unique and clean.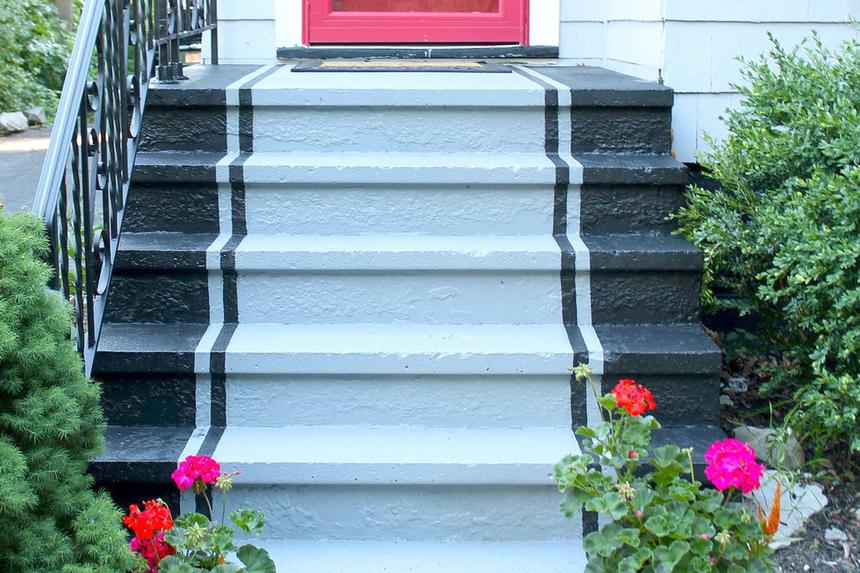 Image: The2seasons.com
4. Paint Your Porch Light
The before and after picture of painting your porch lights will blow your mind. It will look like a brand new light.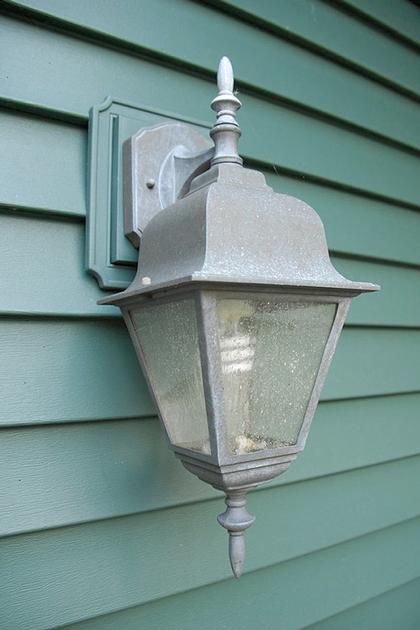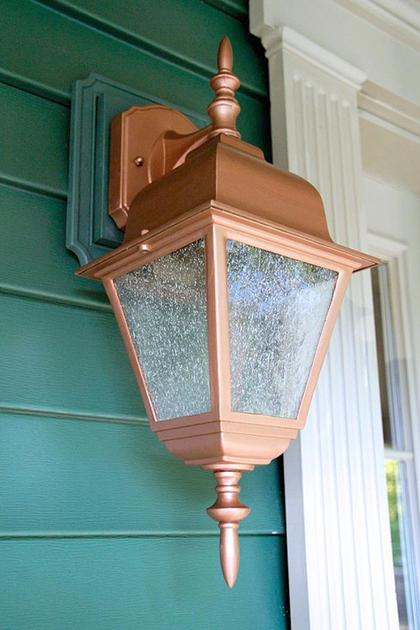 Image: Susan Penning
"The before image shows a porch light in distress. The after depicts a work of crafty art rendered in copper. Or copper paint, at least. Using metallic paint to restore luster to an old porch light is a terrific idea for enhancing curb appeal. "I love how this homeowner used a coppery color, which looks terrific against the teal clapboard," says Elliott.
"The vibrant, metallic fixture brightens up the entire entry, even when the light is off. For a project like this, Elliott recommends Modern Masters, a high-end brand that specializes in quality metallic paint."
5. Jazz Up Your House Number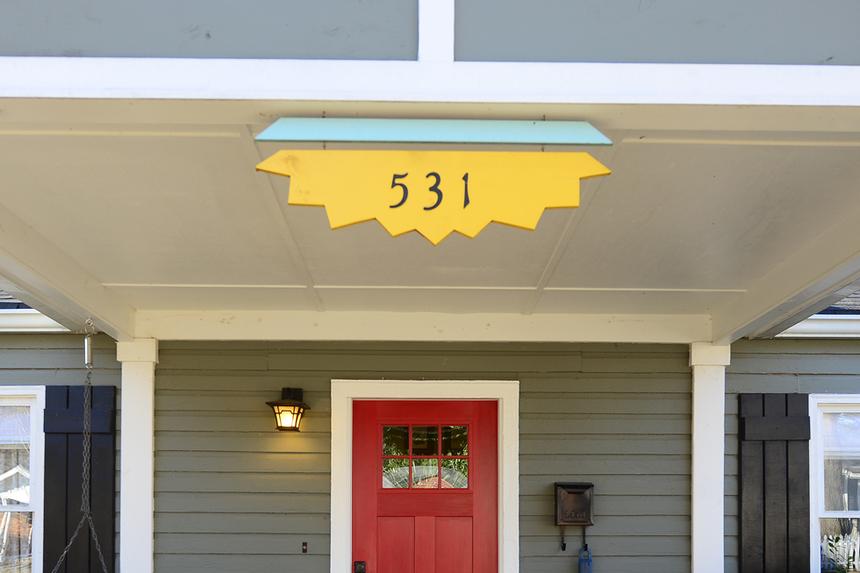 Image:Josh Vick
Give your house number some personality and edge. While spiffing up your house number, don't forget the main purpose of it: to make it easy for people to find your home. Don't make it hard for the Chinese delivery guy to spot your house on the street. Be fun and creative while still making it visibly stand out.
6.Stencil Your Concrete Porch Floor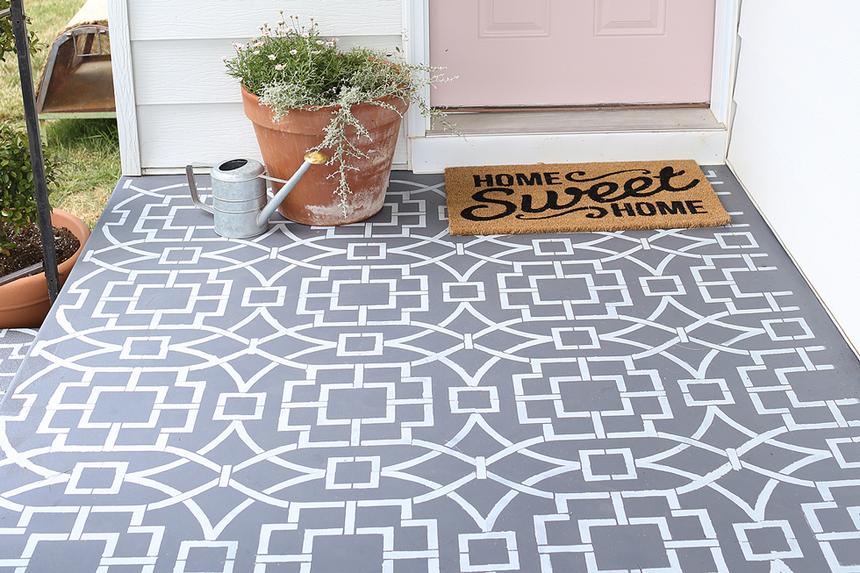 Image: Homestead 128
"Wow, check out that chic new tile painted on the porch floor. Your neighbors will never believe it's just paint until they step on it themselves. The homeowner who created this floor blogs as "Becky." Becky first painted the porch floor gray and then used stencils to paint the white pattern. She used painter's tape and a tape measure to keep the stencils straight and properly aligned."
7.Decorate Your Shutters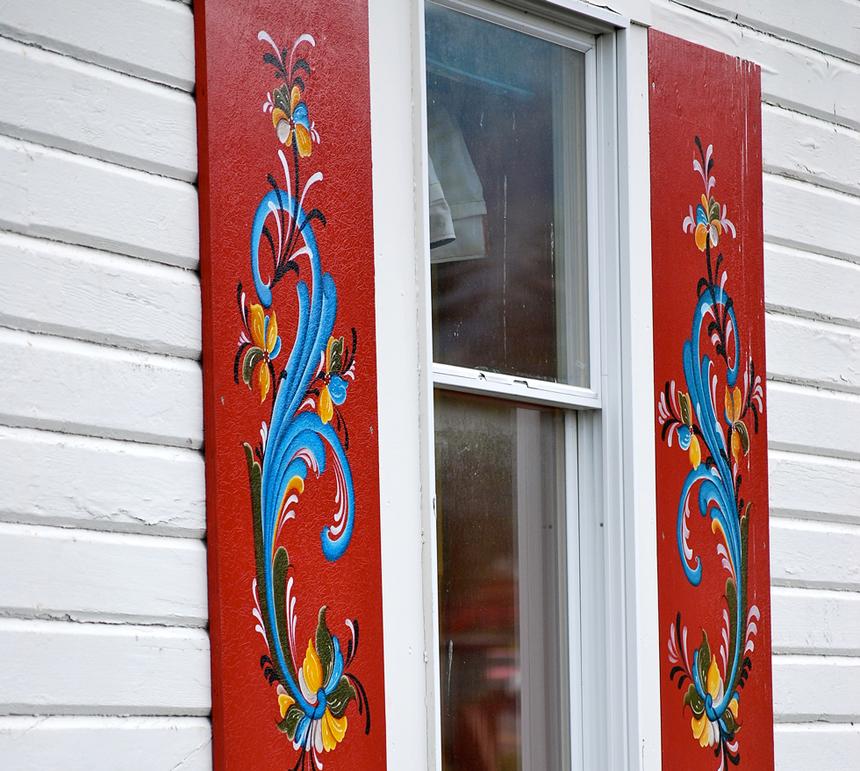 Image: Erin Kirkland/ AKontheGO.com

"Shutters can be functional or decorative. And if they're going to be decorative, why not make them seriously charming?"
Even just a fresh coat of paint on your fading shutters can up your curb appeal. Updating your shutters is sure to turn some heads. If you don't even have shutters, adding some may be just what your house is missing!
8. Go Bold With Accent Colors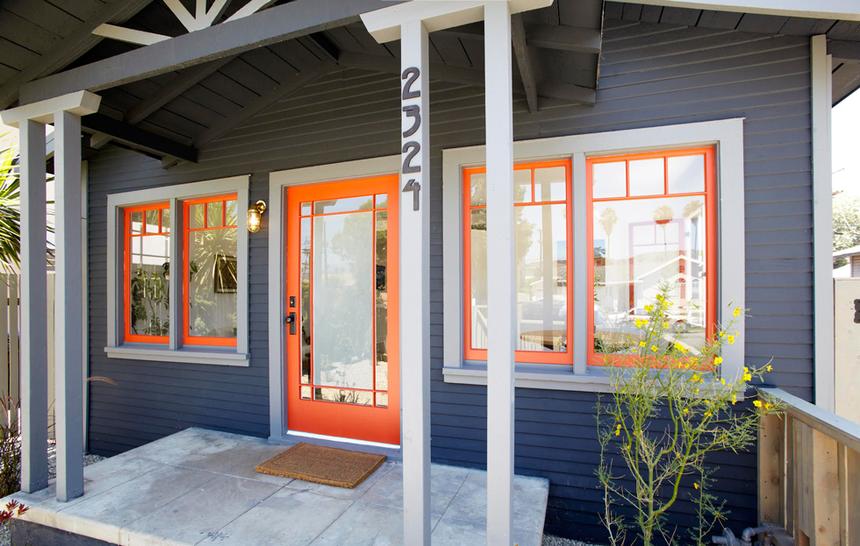 Image: HabHouseDesign
"If you have a "full light" exterior door, your door is mostly glass (now you know!). The fun thing about these doors is that the thin frame around the glass creates an opportunity to add a bold accent color without overpowering the whole front of the house. Cool, right?"It doesn't have to be as bright as the orange that is pictured. However, if you have the motto "if it aint bright it aint right," then go out and pick the brightest color you can find!"
9. Paint Your Garage Door
Many homes have garage doors that are more visible than the front door. Many homeowners also enter and leave their home solely through the garage door. "Why not put as much thought into where you park your ride as you do into where you welcome guests?"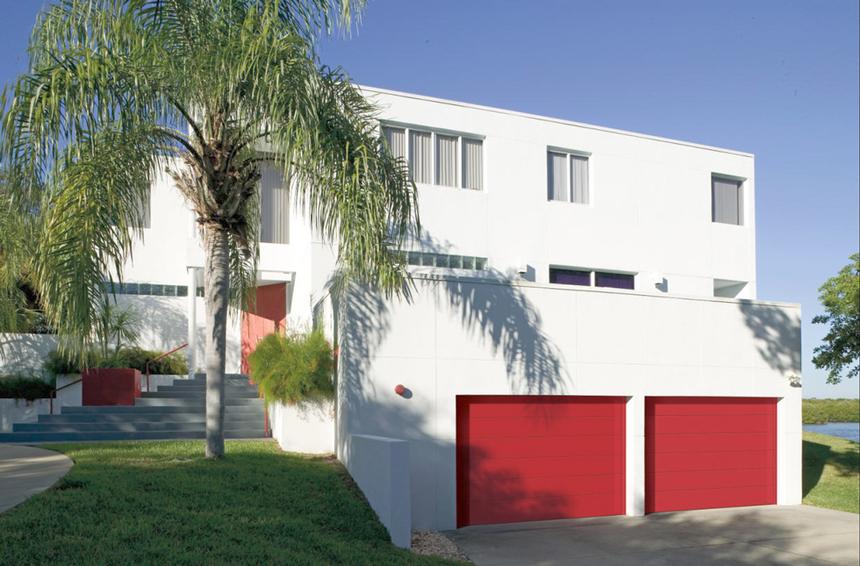 Image: Amarr Garage Doors

Painting your garage doors can be a great way to update the look of your home and put yourself in a good mood every time your drive up to your stunning garage.
When remodeling your home, don't forget about the power of paint. A simple can of paint can add a world of curb appeal to your home.