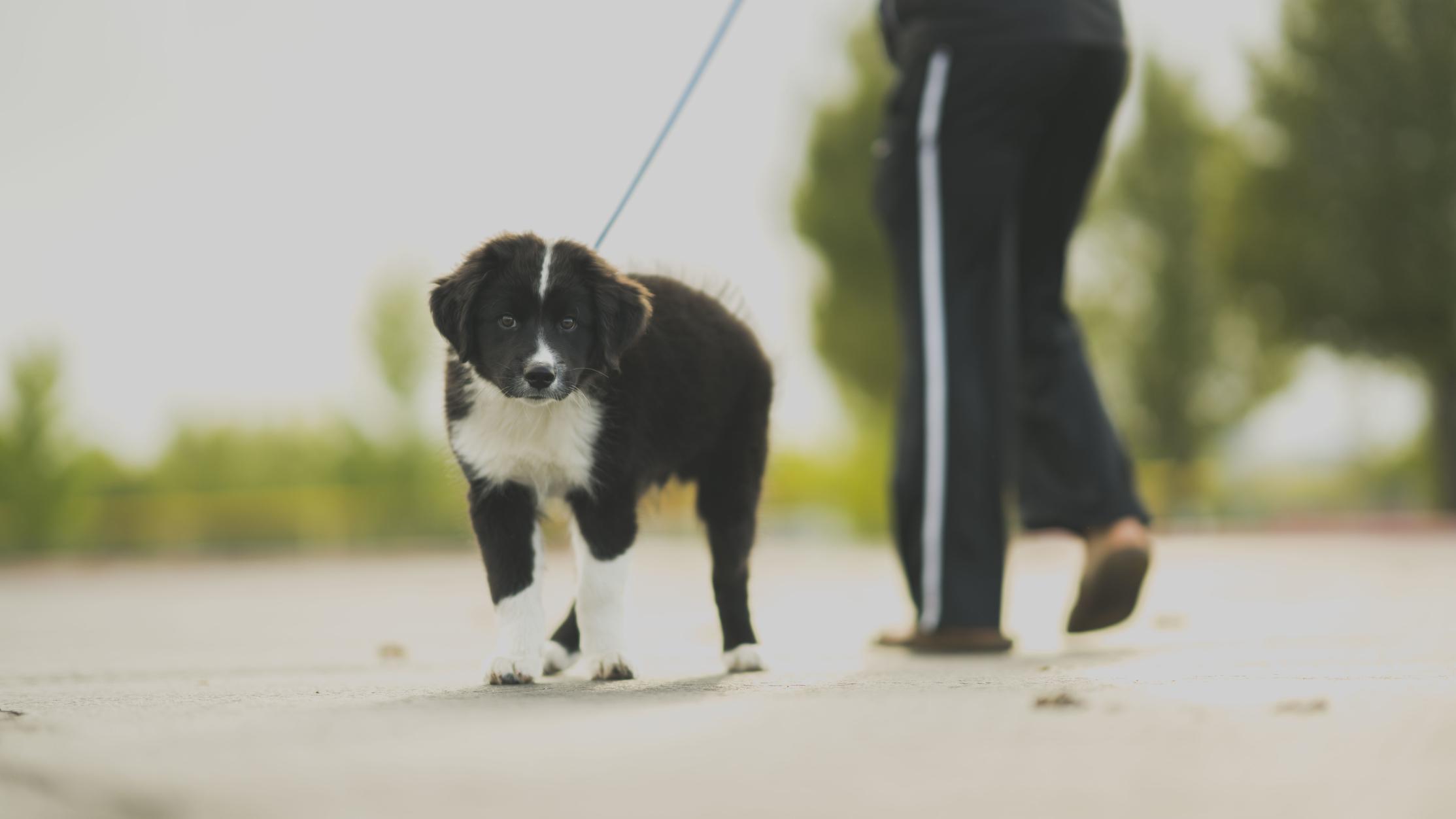 Photo by Pexels
We all have that one neighbor — the one whose dogs are constantly digging up rose bushes or leaving messes in our yards. And if you just moved to a new neighborhood, chances are you want to get off on the right foot and not become that neighbor. If you'd like to keep your reputation intact along with your pet's, here are a few doggy etiquette tips to keep you on your neighbors' good side.
Clean Up Their Messes
It should go without saying that you should clean up your dog's messes, but some people think since pet waste is biodegradable, it shouldn't matter where you leave it. Nobody wants to walk out in their yard and find a smelly surprise, especially people who don't own pets themselves. So, always take extra plastic bags and gloves, but do your best to steer your dog away from their yards to begin with. And also, do not let your furry friend urinate on other people's shrubs or lawns.
Don't Let Him Jump
Loving dog owners don't always understand that not everyone wants a dog jumping on them and licking them. And when your pup encounters other dogs, it's also best to keep him from getting too physical. It can cause injury, fights, or even just annoyance from your neighbors. And if you see signs of aggression between your dog and another animal, do your best to get him away from the situation before anything happens.
Don't Take Your Pets to Visit
That is, unless they're invited. If a new neighbor invites you over for coffee, don't assume that your pet is invited. If you'd like for your pets to have a play-date, you can invite your neighbor and her dog over to your home. She is likely to reciprocate later.
Curb the Barking
No one likes to be kept up all night by the neighbor's dog. There are ways to train your dog to only bark when necessary, but if he has a persistent problem, consider keeping him indoors at night. Also, while you are working with him, it's a good idea to let your neighbors know that you are doing your best to teach him better manners. And give them permission to let you know if he is barking when you are not hearing it.
Give Him an Outlet for His Energy
Dogs need exercise and playtime just like we do, and some of them, even more than we do. So, find a local dog park you can visit regularly to give your pup a place to just be himself. But make sure you take some safety precautions, such as vaccinating him, using ID tags, and supervising him at all times. And just like around the neighborhood, make sure you are well-equipped to clean up his messes and keep him from getting too aggressive with other dogs or people there.
Dog-Proof Your Fence
First of all, you should absolutely have a fence; but secondly, you should dog-proof it and check it regularly to make sure there is no way for your dog to escape. Not only do you want to keep him safe in your own yard, but you also need to keep him from roaming around in your neighbors' yards. Most people would rather not have your dogs on their property uninvited.

If you have just moved to a new neighborhood, it's a good idea to make sure you have control of your dogs. It can also be beneficial to give your neighbors your contact information so that they can reach you if they see your pet has gotten out. And keep your pet on a leash when you're out and about. If you're mindful of your neighbors, chances are they will return the favor.
Contributed blog by, Cindy Aldridge