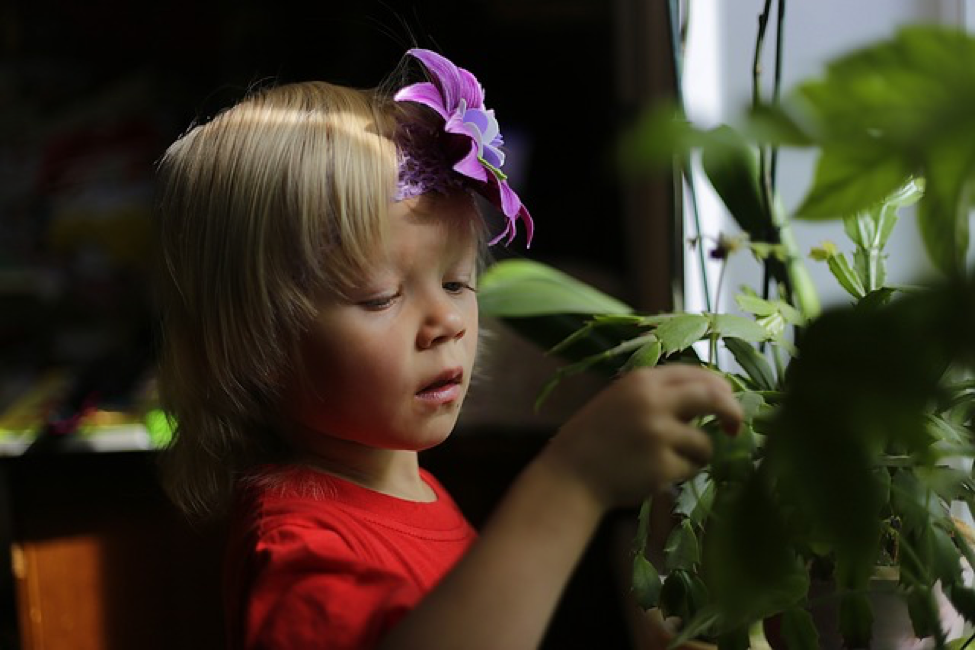 Photo via Pixabay by LuidmilaKot
Many parents worry about the quality of the air outside when it comes to their child's health; with so many news stories of pollution and global warming, it's no wonder there's been a renewed focus on the way we use energy sources and create emissions. However, the air inside your home is just as important as the outdoors, and it can be just as heavily responsible for your family's health. Dust, pet dander, bacteria, mold, and pollen can all be trapped inside your carpeting, furniture, or air filter, which means they can be redistributed throughout your home at any time.
Keeping these areas clean--and making an effort to ensure that your home has items like plants and regularly replaced air filters--will help you and your family breathe easier throughout the year, and it can also help prevent illness, especially in young children and the elderly. It's also important to make sure your family gets lots of fresh air, so head outside when you can. If you live in an area that has parks or areas to hike, bike, or camp in, even better.
Keep reading for some great tips on how to keep your family healthy, both inside your home and out.
Reduce Pollutants
You may not think of your home as a place that could include pollutants, but if you or someone in your family smokes, or if you have pets, cleaning products with harsh chemicals, or outdated insulation in your home, there's a greater risk that the air quality is poor. If someone in your home has chronic asthma, or if they sneeze or cough often, their breathing is being compromised by dust, pollen, allergens and possibly mold.
Never smoke inside the house, and ask guests to limit their smoking to the outdoors. If you have pets, brush them outdoors daily and never allow them to sleep in the same room as someone who has allergies. Choose floor and window coverings that are easy to clean, and clean them often. For more ideas on how to keep pollutants out of your home, check out these great suggestions from Cigna.
Don't Overlook the Bedding
It's not something any parent wants to think about, but the sheets and blankets on your child's bed could attract dust mites if they aren't changed often. Washing bedding weekly and investing in covers for the mattress and pillows that block dust mites will help your family sleep easy.
Add Some Greenery
Plants are natural air-purifiers that also add visual interest to a room. Place them around the living and sleeping areas for cleaner air and to give the entire home a more relaxed feel. If you aren't sure you'll have the time or know-how to keep several plants alive, use succulents like aloe, or easy-to-maintain greenery like spider plants.
Keep the Air Conditioning on
While you might think that leaving the windows up on a nice day is better for your lung health, it can actually make things worse, especially in spring when there's a greater risk of pollen and other irritants coming in. Use your A/C on warm days; just make sure the filter is clean and ready to go. You might even invest in an electrostatic air filter, which can actually remove dust, pollen, bacteria, and mold from the air.
Vacuum Regularly
If you have carpeting in your home, it's important to vacuum regularly to pull up any pet dander, dust, or other irritants that have made a home there. Look for a vacuum that has a built-in HEPA filter, which will help pull those things from the carpet and keep them from being redistributed into the air.
Knowing how to clean the air inside your home can help keep you and your family breath easily for years to come. Go from room to room and look for any potential issues, and make sure you have smoke and carbon monoxide detectors that are in good working order as well.
Contributed article by, Cindy Aldridge