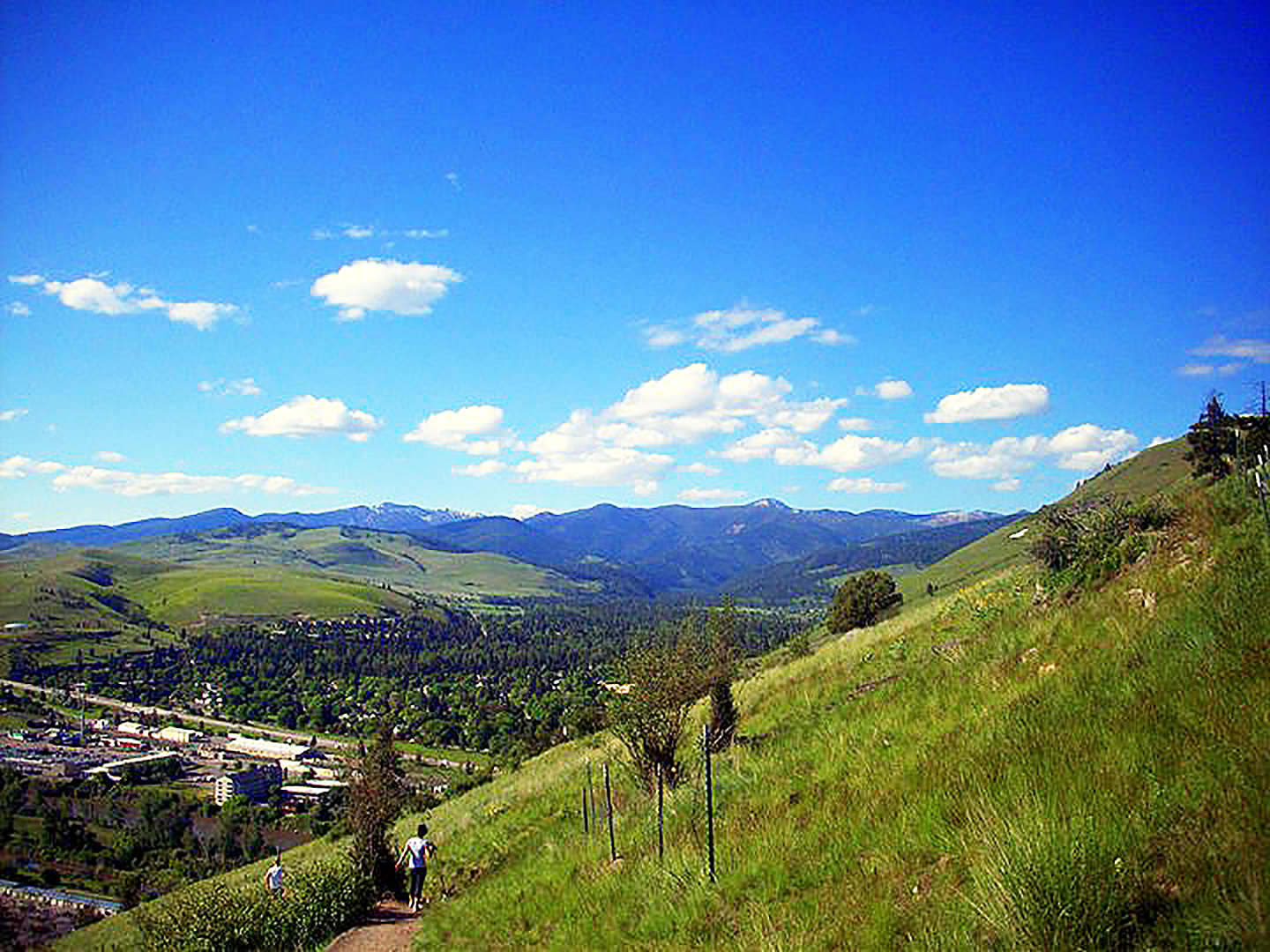 Missoula, Montana is a great place to live. In fact, it's such a great place to live that many people up and move to Missoula without a rhyme or reason other than wanting to wake up in the beautiful town every day. Whether you're moving here for work, school or because you want to be close to Glacier National Park, we'll be your expert real estate resource, starting by presenting you with some of the top ranked neighborhoods in Missoula.
Rose Park
Rose Park has a unique landscape due to its roads that angle off at about 45 degrees from due north. The locals have given Rose Park the nickname "slat street." This causes reduced traffic and calm vibes throughout the neighborhood, making it a safe and sound place for walkers and bikers. Its name comes from the beautiful parks inside the neighborhood. At the heart of Rose Park is Rose Memorial Park, memorializing the Korean War. Walking by you'll notice beautiful roses and lavishing greenery. Rose memorial park is a sure hit in the warmer seasons. Triangle Park has a cool story as well. It was created by residents using materials salvaged from a fire house that was being torn down. Rose Park is close to some of Missoula's favorite local restaurants and boutiques as well, making it a very convenient area to live. It is a wonderful place to raise a family or retire. If you're thinking about moving to Missoula, don't forget to check out what Rose Park has to offer.
Lewis And Clark
Centrally located in Missoula with quick access to the city's best amenities, this neighborhood is another great one. Playfair Park is the perfect place for soccer games and tennis matches while Splash Montana is the perfect water park for summer fun. Lewis and Clark also offers winter fun, such as the Glacier Ice rink which is within walking distance. This neighborhood offers great schools, great amenities and great people. If activities are important to you, put Lewis and Clark at the top of your list.
Lower Rattlesnake
Don't let the name Rattlesnake scare you away! The Lower Rattlesnake region is home to Rattlesnake Recreation area and composes of both rural and suburban areas. With a soothing creek running through it, it's the perfect place to enjoy nature and occasionally spot wildlife such as deer and bears, not rattlesnakes. The west side is home to Greenough Park, one of the most beautiful and scenic areas in Missoula. The lower Rattlesnake is a cute establishment with nearly 20 blocks of cottages that were once homes for mill workers. You can find this darling neighborhood on the national Historic Register. Upper Rattlesnake is the place to move if you want to feel like you're in the country. Residents in Upper Rattlesnake are friends with their wildlife neighbors. If you move to the Rattlesnake area, you'll be able to find great places for outdoor activity. If nature is important to you, Lower or upper Rattlesnake might be the perfect place to buy a home!
No matter what you're looking for in a place to call home, Missoula is sure to have a neighborhood that suits your needs. After all, it was ranked #8 among the best places to live in the U.S.