If you're thinking of downsizing, a condo can be a very appealing option. After all, you don't have to worry about yard work or exterior upkeep which leaves you more time to do the things you love. What's not to love about living in a low-maintenance space that's all your own? Like everything in life there are pros and cons to buying a condo and each need to be carefully considered before making your final decision.
Pros of Buying a Condominium
Security. Many condos offer gated entrances, doormen or security professionals on the property. If you live alone this could be a great choice because you will have security and comfort around the clock. Also, you're living in close proximity to other people so in the case of an emergency there is often someone around who can help.
Amenities. Do you want a fitness center? Pool? Game nights at the clubhouse? Many condo communities have amenities for all owners to use an enjoy.
Maintenance. The greatest benefit to living in a condo is that other people do the maintenance for you. There is no yard for your to mow or water, no driveway to shovel. If you have a busy schedule, are in poor health, like to be away for long periods of time or just don't want to deal with all of the chores that come with owning a home, a condo is a great choice.
Affordability. Condos are often priced lower than most single family homes of the same age and condition. If you're ready to dive into ownership, a condo can be a great first step.
Cons of Buying a Condominium
Fees. As you can imagine, those amenities you get to enjoy as a condo owner all cost money, which is paid by you. When you buy a condo you are becoming a business partner in your community. Giving your portion to keep the area enjoyable for all. You often will be required to pay a monthly fee on top of your mortgage payment each month which will go toward the maintenance and upkeep of the property, as well as any future investments. Homeowner's Association (HOA) fees vary widely, depending on location, quality of the community, and size. Plan to pay up to $300 each month outside of your mortgage, taxes and insurance.
Lack of Privacy. Remember when we mentioned how having a lot of people in close proximity can be good in an emergency? Well, it can also be daunting with neighbors on the other side of each of your walls and the sounds of people walking up and down stairs, using elevators and chatting. If you're looking for peace and quiet, a condo may not be the best choice for you.
Delinquency. If anyone in the community is having a hard time making ends meet, their HOA fees can become delinquent and not paid. That delinquency eventually falls on the shoulders of those who do pay their fees and can cost you even more than planned.
Living by the Rules. If you live in a condo community you need to live by the management's rules. For example, if you would like to install solar panels for your unit and begin living a greener life, you can't just do it and start enjoying. You need to get the permission of the association before making any changes to the exterior. For many, these limitations can be irritating.
Slower Appreciation. Condos do not gain value as quickly as single family homes. Much of the value of a home comes from the land and because you don't own land with a condo you don't see the same appreciation.
Buying a condo is no simple process and differs greatly from buying a single family home. Just make sure you weigh all outcomes prior to making your decision...you'll be happy you did! It also helps to have a professional on your side to navigate each step of the process. If you're considering buying a condo, contact your agent to begin your search. Here are some great condo listings we have listed in Missoula for your consideration!
4100 Mullan Road, #115 $189,900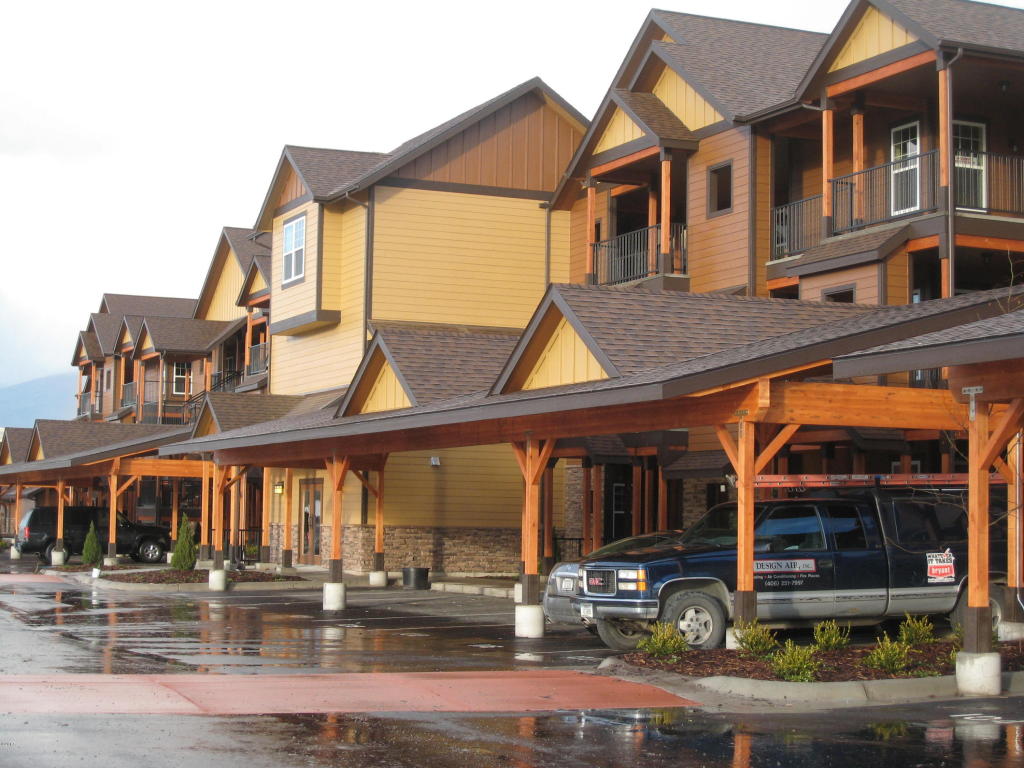 Maintenance free, affordable living in this nearly new, executive style condo! This two bedroom, two bath condo offers a modern open lay-out with vaulted ceilings, built-in work station, gas fireplace, key code door entry, high-end fixtures, kitchen with raised panel rustic alder cabinetry with crown molding, Brazilian granite counter tops, dishwasher, microwave and garbage disposal, washer & dryer hook-ups, walk-in closets with organizers and a private balcony overlooking immaculate landscaping and views of the mountains.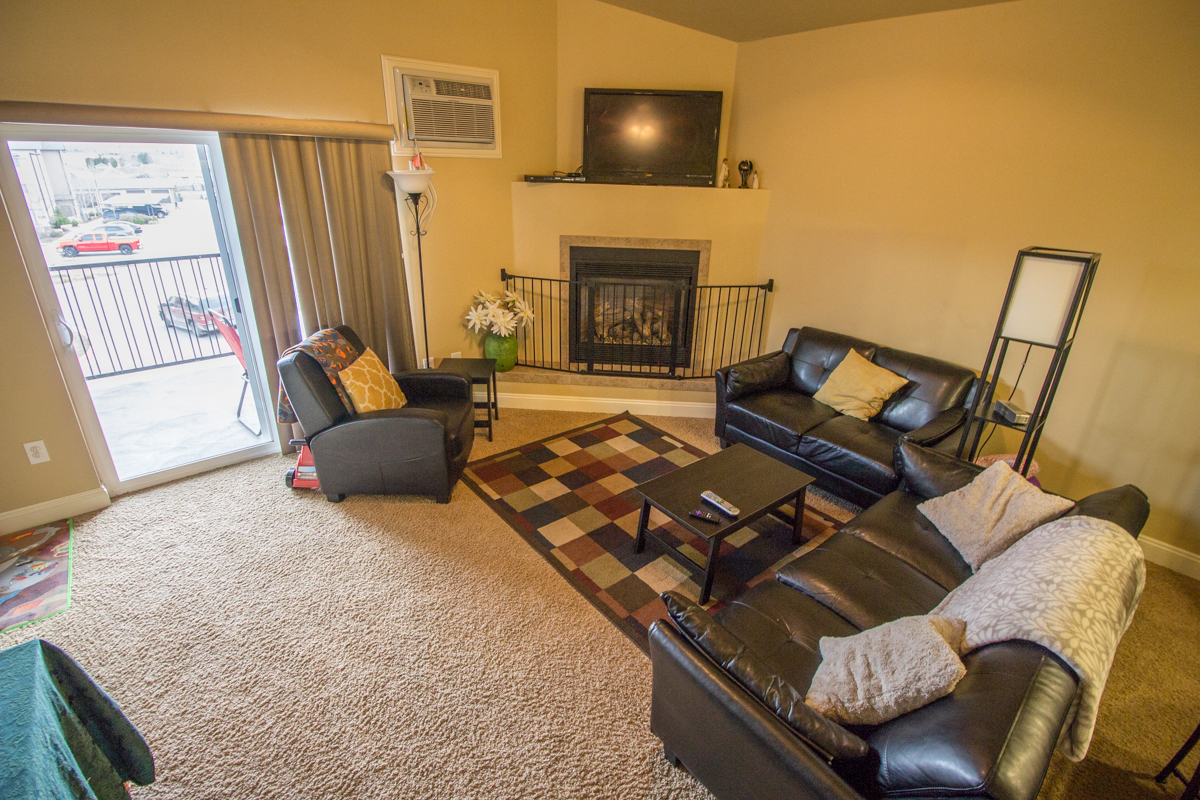 This condo also includes carport parking, elevator access, storage closet, and access to the community clubhouse! Monthly fees are $125/ month and includes access to common areas and community clubhouse, all exterior maintenance, snow removal, covered parking.
2070 Cooper Street, #121 $125,000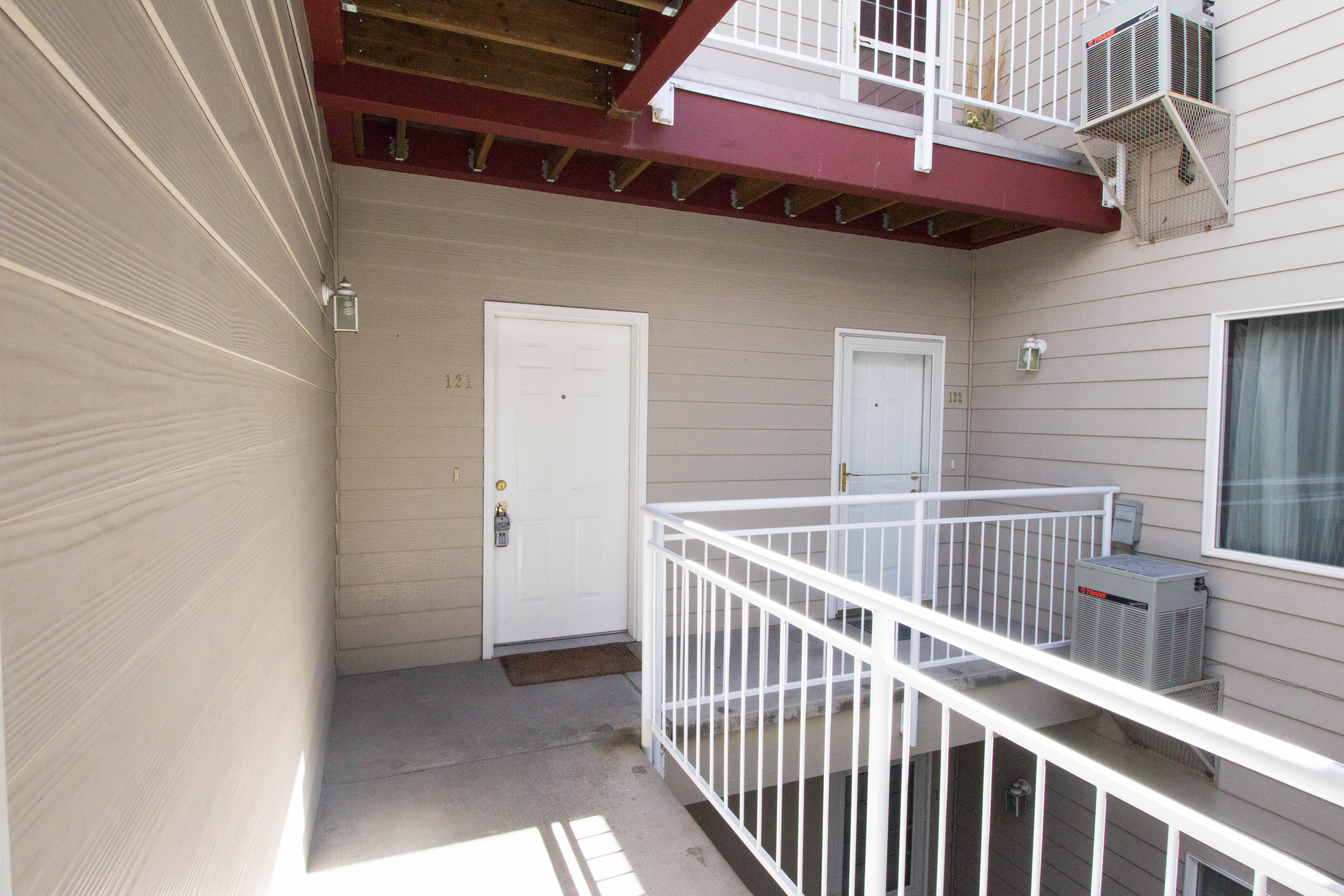 Condominium living at this centrally located complex! This unit offers 1 bedroom and 1 bathroom tucked away in the corner with minimal foot traffic outside on the second level of the complex. Available to all tenants of the complex is a beautiful common area with trees, benches and a pond. A river path and fishing on the Clark Fork River is also available just outside the common area grounds. The condo features an open floor plan, detached garage, elevators, central air conditioning and a deck overlooking the area with the sounds of the river a short distance away. HOA dues are $190 monthly.