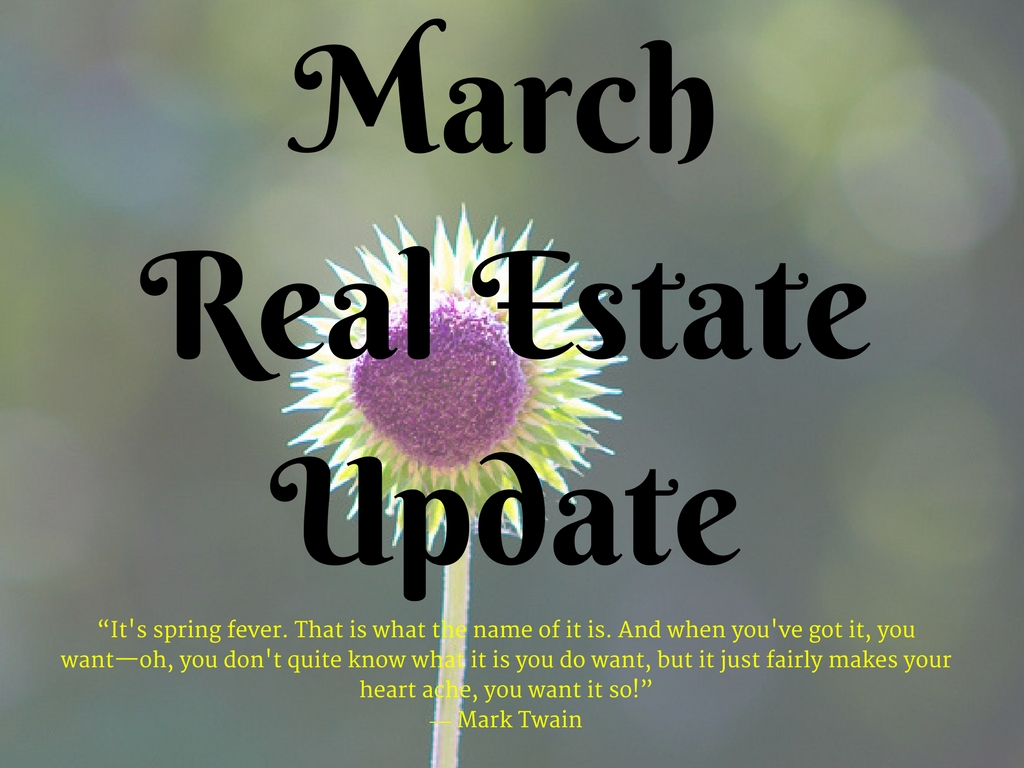 Here is a link to my "March Real Estate Update":
http://www3.realtytimes.com/220/DianeBeck
This Newsletter is full of interesting and useful information that I think you will enjoy whether you are a buyer, seller, or homeowner.
This month's issue includes topics such as:
"To Buy Or Not To Buy: Is Now The Time?"
"Home Looking Drab? Boosting Curb Appeal Is Easy And Worth It"
"4 Ways Your Location Can Boost Or Bust Your Home Value"
"3 Steps To Saving For Your Dream Home"
"Maximize Your Listing Price While Minimizing Your Expense"
Plus a roundup of February real estate activity as well as much more advice and information.
I hope you enjoy this monthly newsletter. If you have any comments, please e-mail them to me. Or, if you would like to see a certain topic covered in future months, let me know that too!