New to Missoula?
According to The Montana Census Bureau, Missoula County population has grown from 109,299 residents in 2010 to 114,181 in 2015. Needless to say Missoula is a booming small city! Missoula is expected to continue growing throughout the foreseeable future. So, if you or someone you know is one of Missoula's newer residents, check out this blog post for some not to miss restaurant suggestions!

New to Missoula? Eatery Edition:
The Catalyst: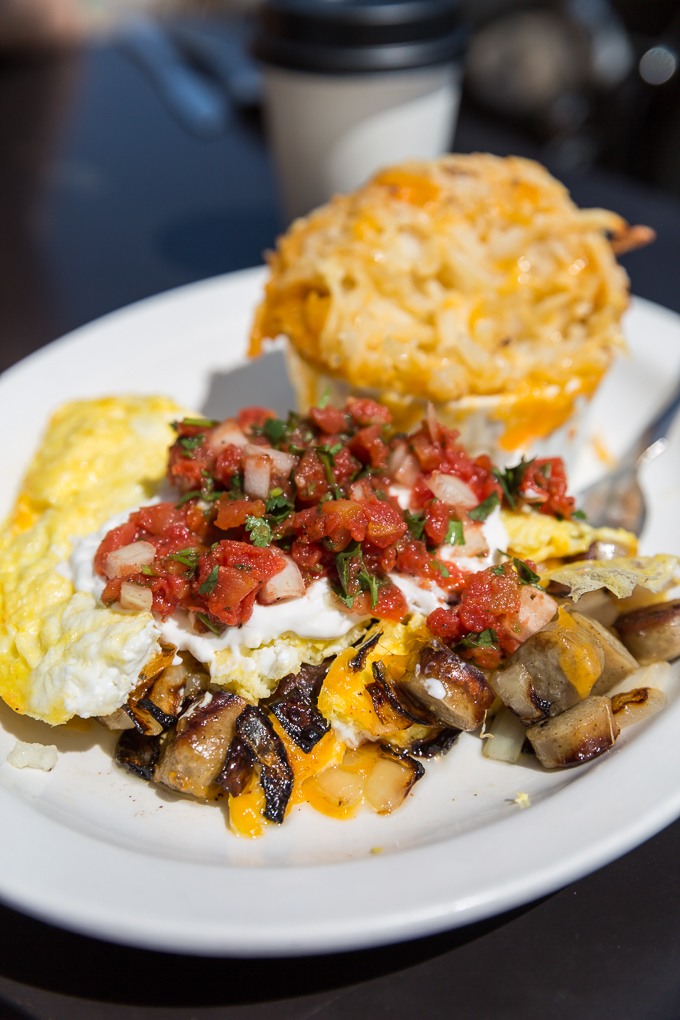 The catalyst is located in the heart of downtown Missoula and offers very reasonably priced, delicious breakfast and lunch options. The Catalyst extends a cozy yet chic vibe and almost every Missoulian is a regular. This café is also very sensitive to special diets and food allergies.
Order of choice: A London fog and Chilaquiles with a green chili potato casserole.
The Hob Nob: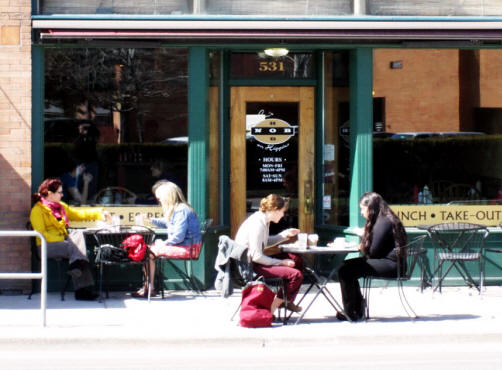 The Hob Nob is another killer breakfast spot in the zoo! Hob Nob has the ambiance of your grandmother's dining room, and tastes that accompanies the image. Hob Nob is an affordable, casual counter service spot without the casual taste! The Hob Nob offers a full espresso bar menu, as well as daily breakfast and lunch specials that are not to be missed.
Order of choice: Falafel sandwich with miso soup and a green iced tea.
Uptown: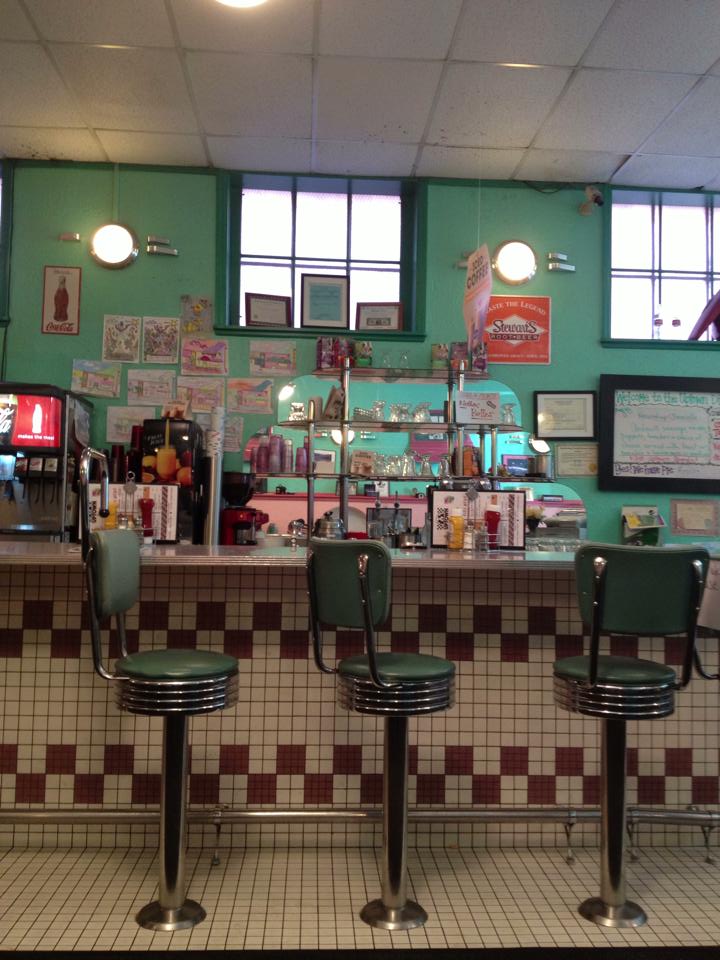 Uptown dinner is the classic 1950's themed diner. Short of the waitresses riding around on roller-skates this Missoula staple totally delivers. You can get a burger, hot or cold sandwich, a daily soup, or just go straight for the ice cream sundae! Uptown's interior is styled with the late 1950's in mind, while eating there you may feel like you're in the movie Grease.
Order of choice: Peanut butter milkshake, mozzarella sticks with chili cheese fries.
Taco Sano: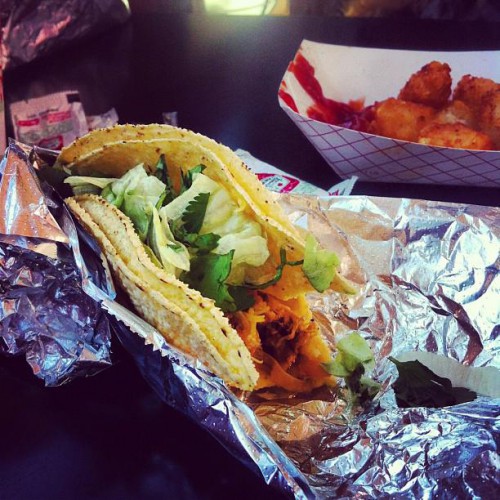 Taco Sano is the token notable burrito joint of Missoula. With these Mexican wraps of joy you can either go the amazing classics route or try a bold and unique staff creation from the "special menu". Whichever you choose much be accompanied with a side of tots with one of their numerous sauces.
Order of choice (for breakfast): Chorizo breakfast burrito with cilantro lime sauce. Order of choice (for lunch): King Quesadilla with pulled pork, jalapeño ranch and seasoned tater tots.
Burn Street Bistro: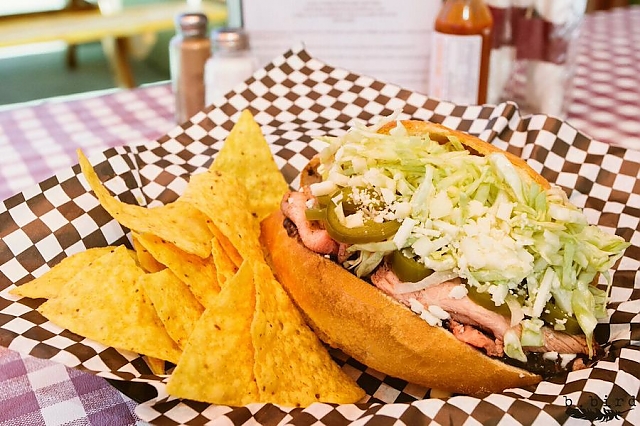 Burn street Bistro is a newer hidden gem secret of Missoula. Burn Street is located in North Missoula, about 5 minutes from the bustling downtown area. Not only is burn street bistro an amazing breakfast, brunch, lunch and dinner spot, but it is also connected to the Missoula co-op, so you can get some shopping done as well! Burn Street Bistro features a regular, yet always evolving menu for breakfast, brunch and lunch. The weekend dinner menu however, changes constantly to a new, exciting delicious cuisine from all over the globe. For example, the current weekend dinner menu theme is La Montaña Oaxaqueña.
Order of choice (for breakfast) the huevos rancheros with a biscuit bacon egg and cheese sandwich on the side and an iced salted caramel (house made syrup) latte.
Five on Black: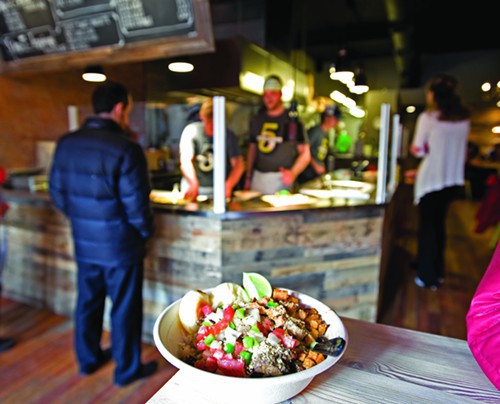 Five on Black hit Missoula like a savory, Brazilian ton of bricks. "FOB" as it is nicknamed by locals is a foreign flavorful flare that downtown Missoula desperately needed. The owner, Tom Snyder, started Five on Black for a University of Montana, business school entrepreneur contest. The winner was awarded startup money for their awesome business idea. And wow, must Synder's initial investors be please! Five on Black has opened up a second Missoula location just this year. Five on Black is a very casual eatery, with friendly college students working the counter while dance music blasts. Needless to say FOB is a super fun spot. FOB offers an array of steps to build your own "bowl of smiles." The combinations of meat, sides, sauces and toppings are endless!
Order of Choice: Brown rice, tilapia, half black beans, half sweet potatoes, extra spicy coconut sauce, all of the toppings and of course as many hot cheese buns you could possibly fit on top!
The Bridge: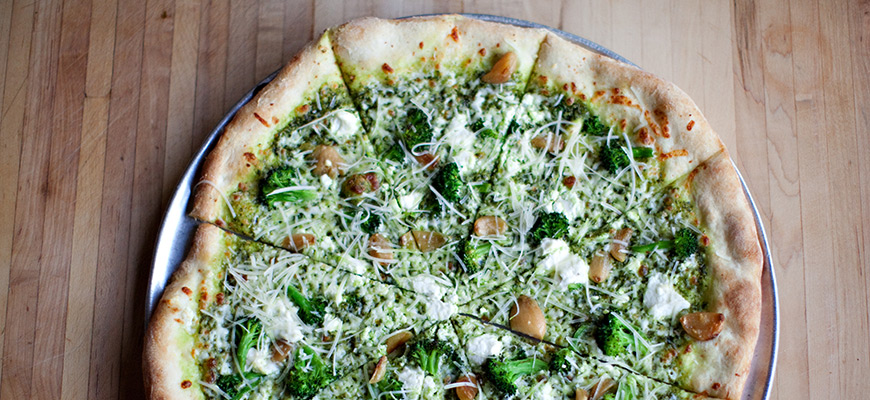 The Bridge has something for literally, everyone. This pizzeria offers far more than pizza. You can grab a quick (and huge) $3 slice, or motor through the drive-through if you're in a rush. Or you can sit and have a fantastic coursed meal with far more than just pizza. This is the perfect date or family night out spot. The bridge has beer on tap as well as house wine. The bridge set itself apart from your average, college town pizza spot because it offers gourmet sandwiches, fresh salads, flavorful soups, amazing wings, an extensive pasta selection and of course mind-blowing pizza.
Pizza Order of Choice: The Messina Pie – which is house-pickled peppers, ricotta, sopressata and fresh basil on organic crushed tomato
Order of choice: house red wine, Thai chicken curry soup and a meatball sub.
The Silk Road: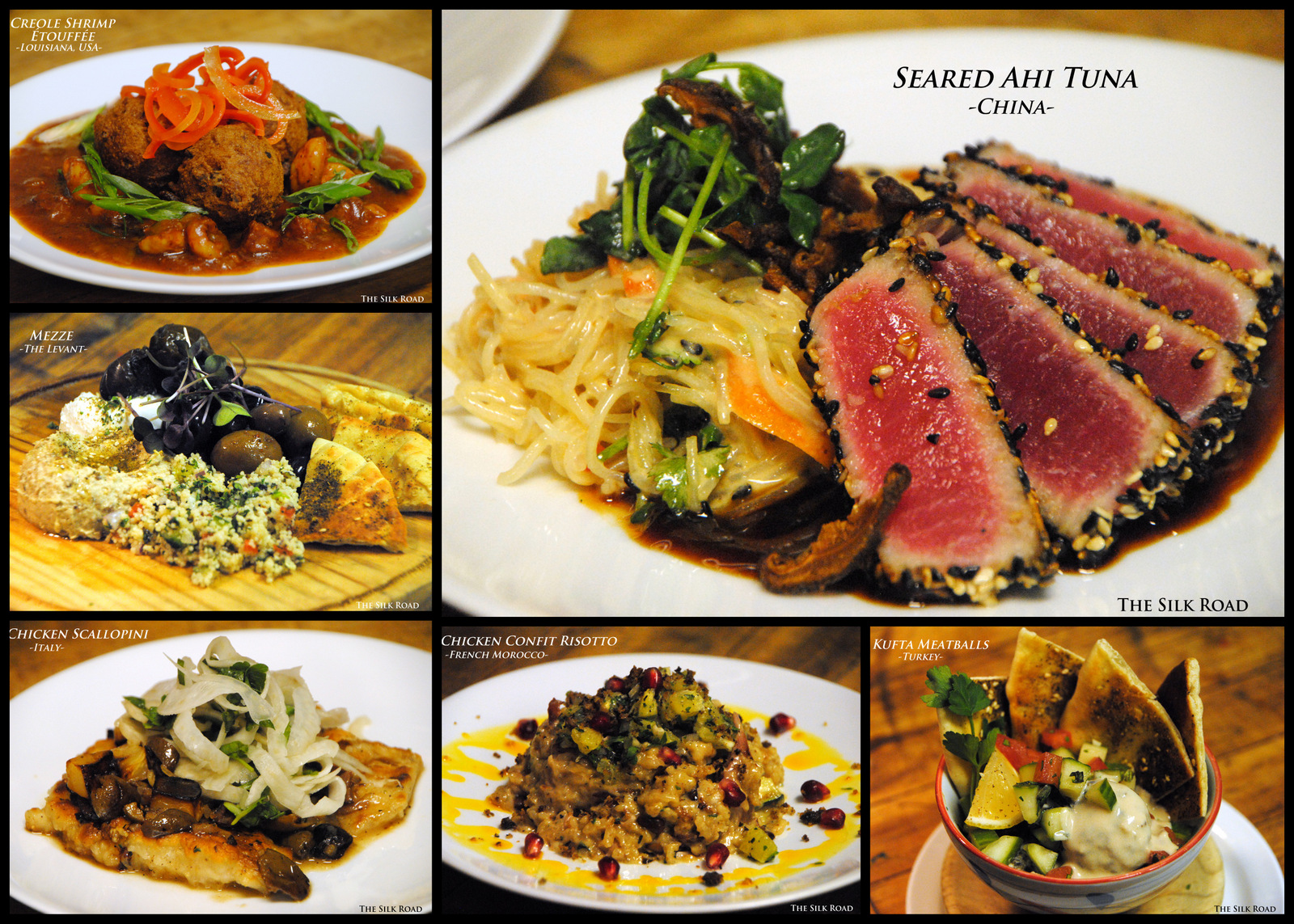 The Silk Road is a truly outstanding restaurant, especially if you're looking for a change of pace. This Missoula eatery is organized by regional tapas dishes. The menu offers a taste from a vast variety of lands from all around the world. The tapas style meal allows you to mix and match anything and everything your heart desires. The Silk Road also has an extensive wine list and luxurious dessert menu.
Order of choice: Crab dip with pita, fried forbidden rice with Chenin Blac.
The Tamarack: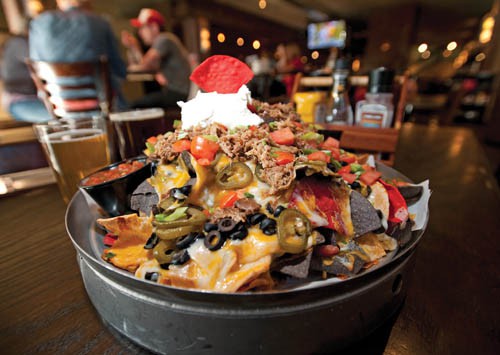 The tamarack is a classic sports bar with a more gourmet twist. 'The Tam' as locals refer to it as, has a full bar and two floors which offer different ambiances. The ground floor is darker, with more TV's, a full wrap around bar with tons of seating and even a charging station for your phone if you plan on spending all of game day down there. The upstairs features a lighter, more family friendly setting, with a balcony that overlooks Hallow Park and the Clark Fork River. The staff is notably friendly and knowledgeable!
Order of choice: Half Keg Nachos with borrocho pulled pork (with all the fixin' of course) and a Sip n' Go Naked beer.
James Bar: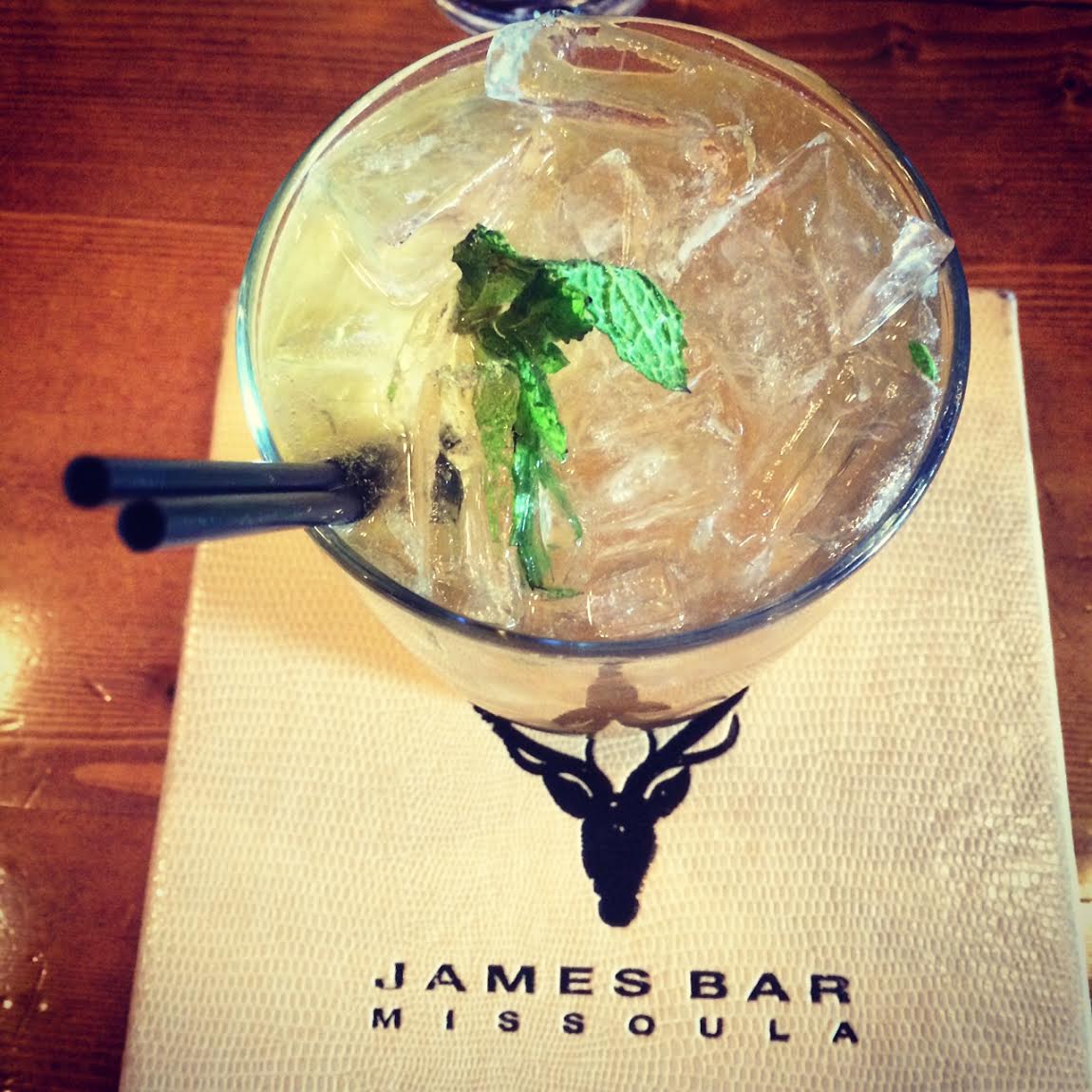 James bar is the soulful, chic, comfort food destination of Missoula. The atmosphere is darker and cozy while still obtaining an upbeat, going out vibe. James bar has a full bar and lengthy beer and wine list. The menu satisfies all from their legendary lamb burger, to their unbelievable beet bites or hearty kale Caesar.
Order of choice: An ice cold Moscow Mule, four cheese mac n' cheese with a lamb burger slider and truffles fries and ranch.
Iron Horse: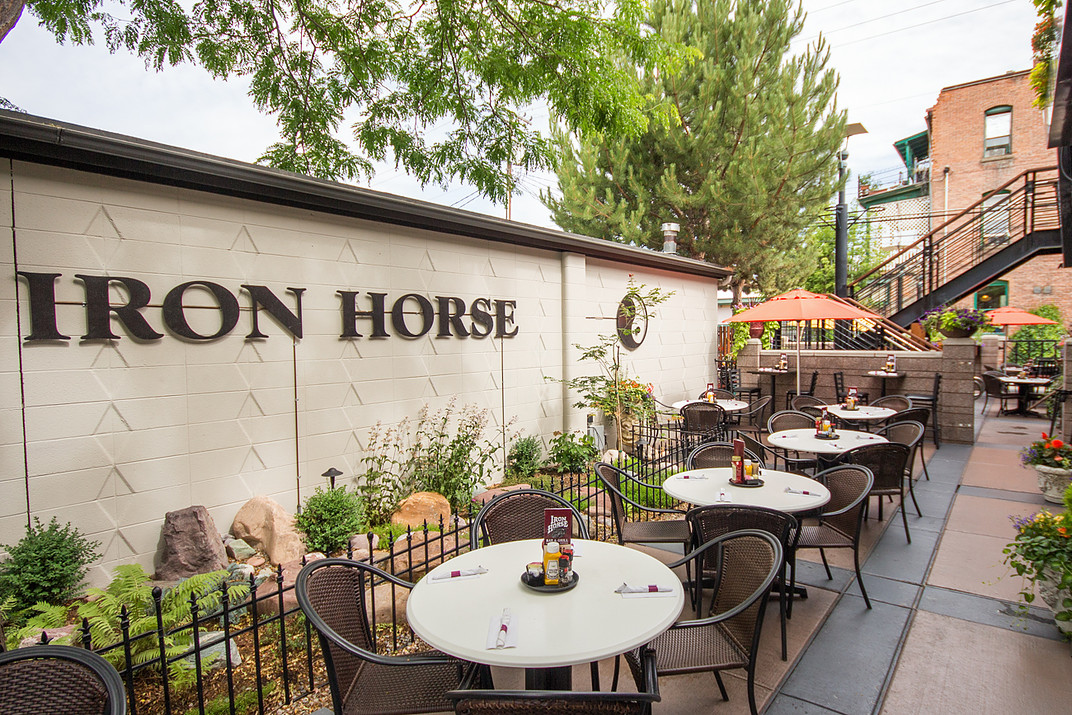 The Iron Horse has everything you could ever possibly want or need in a restaurant covered! The "I HO" is centrally located with a larger venue that includes many fantastic seating options. You can enjoy a full bar both up and downstairs, family style seating or large parties on the main level, feel like a VIP on the classy outdoor patio, or sit out front to stay engaged with the exciting energy of downtown Missoula. The Iron Horse has delicious cocktails, beer, wine, apps, salads, entrees, and desserts! Whether you're trying to grab a quick drink with friends, or have a fun family night out the Iron Horse never disappoints.
Order of Choice: Grilled California Club with black bean soup and a basket of sweet potato fries!